Overview
For developing HEMS (Home Energy Management System), smart house and smart life, we study and develop a system for supporting inhabitants by using network-connected home appliances, wearable device, and any IoT devices.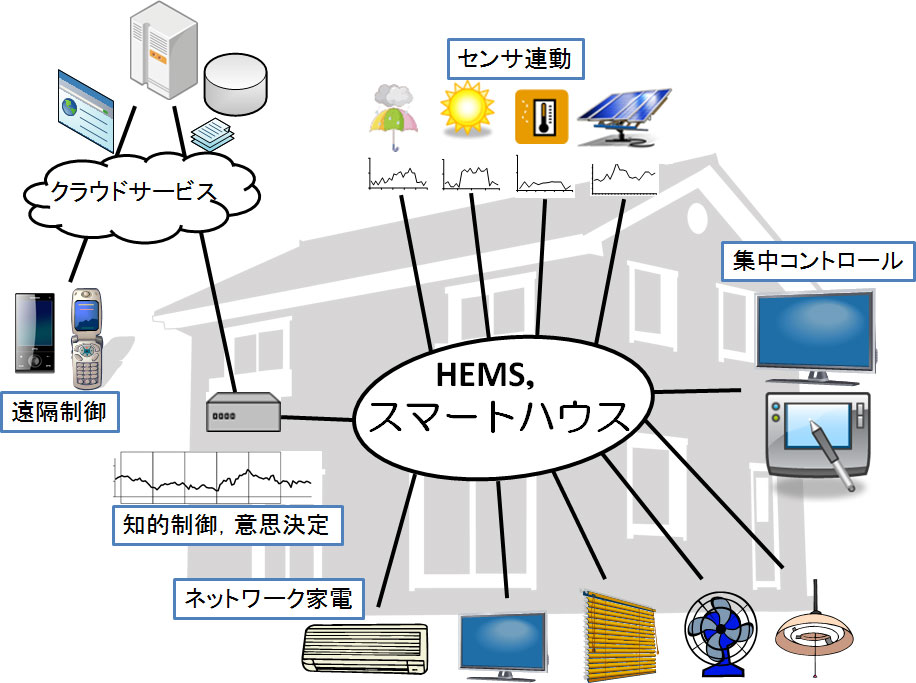 For example, An ECHONET Lite compatible device is developed by Arduino. The network environment is following.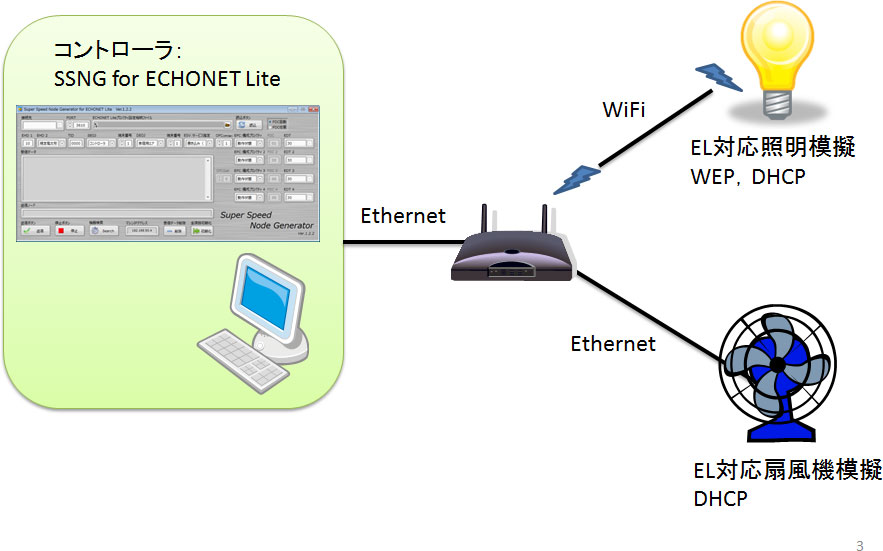 Faculty and Apparatuses
We provide experimental laboratoriy for education and research installed several IoT devices, ECHONET Lite compatible devices, Philips Hue, and so on.

Room layout
You can expand it by clicking.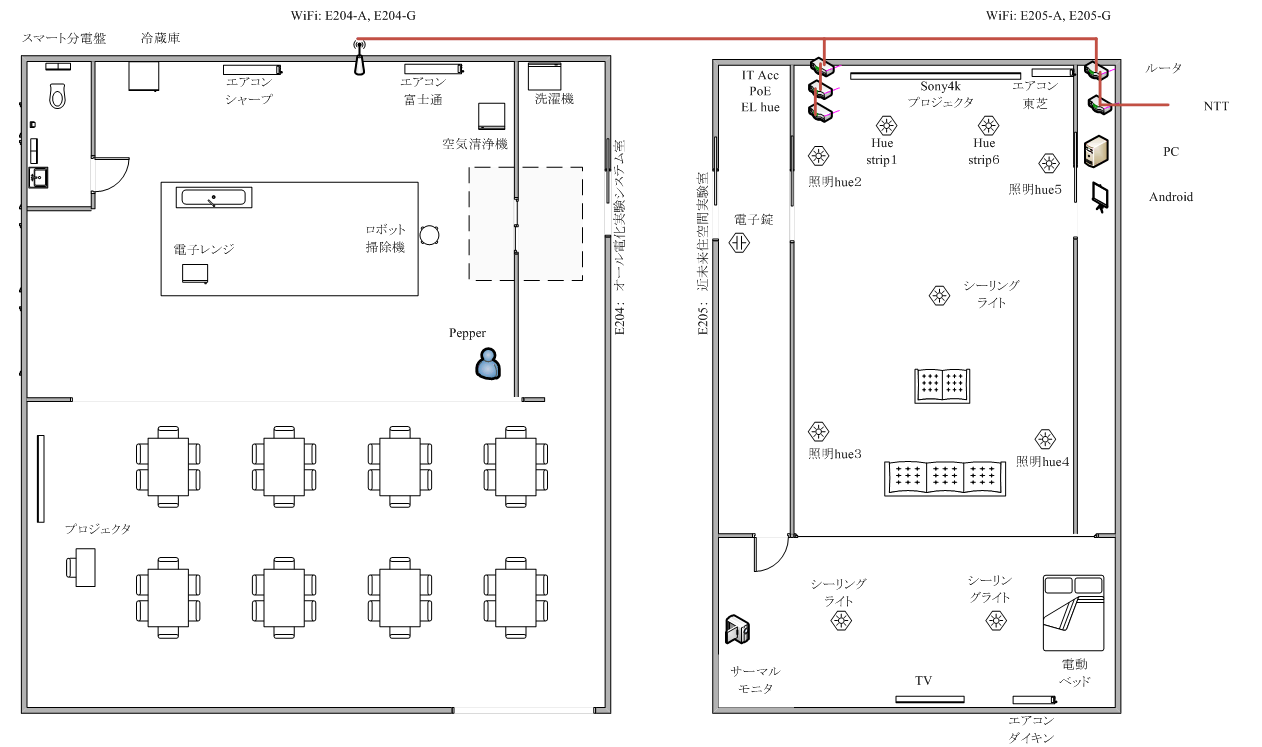 List of apparatuses
Room E204: Kitchen
無線LAN(アクセスポイントモード)

IEEE 802.11a/g

スマート分電盤

ECHONET Lite対応/パナソニック スマートコスモ BHA801322J

冷蔵庫

ECHONET Lite対応/東芝 GR-J510FV

電子レンジ

ECHONET Lite対応/シャープ ヘルシオ AX-XP2WF

エアコン

ECHONET Lite対応/シャープ AY-D22SX-W/無線LAN接続アダプタ

エアコン

ECHONET Lite対応/富士通 AS-Z56D2/無線LAN接続アダプタ APS-12B

空気清浄機

ECHONET Lite対応/シャープ 加湿空気清浄機 KI-EX100-N/無線LANアダプタ HW-A01

ロボット掃除機

ECHONET Lite対応/東芝 トルネオ VC-RCX1-W

洗濯機

ECHONET Lite対応/東芝 ザブーン TW-117X3R

Pepper

1,2匹います.
Room E205: Living and bed room
NTTフレッツ回線

グローバルIPアドレス有

無線LAN(ルーターモード)

IEEE 802.11a/g

フェミニティ倶楽部

ECHONET Lite対応/東芝 ITアクセスポイント利用可能(アクセスポイントモード) HEM-GW13A

電子錠

Qrio

スタンド照明(4台)

Philips hue

間接照明(2台)

Philips hue strip

シーリングライト(3台)

ECHONET Lite対応/東芝 LEDH82718XLC-LT3

エアコン

ECHONET Lite対応/東芝 RAS-402GDR/エアコン用アダプタ HEM-AC12A

エアコン

ECHONET Lite対応/ダイキン S56STDXP/エアコン用アダプタ

Android(Kadecot)

ECHONET Lite対応コントローラ/SonyCSL

プロジェクタ

147インチ 4K超短焦点プロジェクター/Sony LSPX-W1S

ゲーム機

PlayStation 3

ゲーム機

WiiU

Webカメラ

グローバル配信可能